QUALITY PROCESS
Production & Installation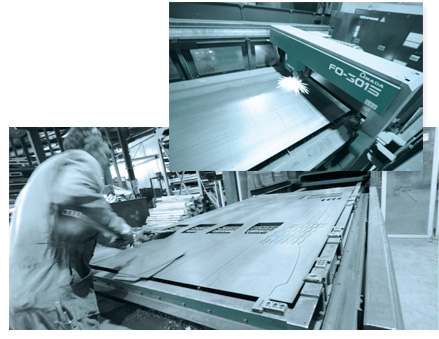 Our unique know-how
We are experts in the use of compact laminate and in the field of metallurgy (industrial metal panel work, welding). We have specialised workshops for each stage of the production process: cutting, transformation, welding, assembly and finishing treatments. Our raw materials meet European standards (316L steels and stainless steels). The treatments and coatings of the metal parts that we produce guarantee that our products can withstand the elements and are corrosion-proof.
No matter where you install our products, our teams are on hand to deliver, assemble and manage your installation.
And our after-sales department can supply additional accessories or renew your furniture.