Designer office
From design to installation
our expert team will work with you throughout your project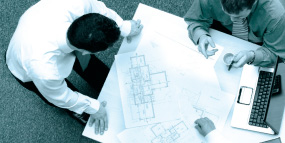 Our engineering department analyses your needs and technical constraints, and then proposes the architecture for your new office:
- layout drawings,
- assembly drawings,
- foundation and cabling drawings,
- detailed drawings, etc.
Every component is precisely studied by all our experts.
We take pride in assigning a single point of contact to each project, avoiding the inevitable loss of information and wasted time.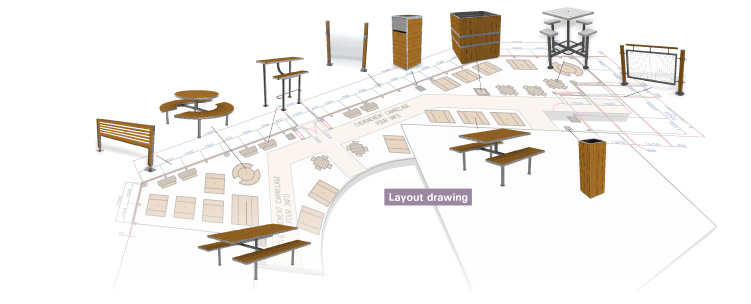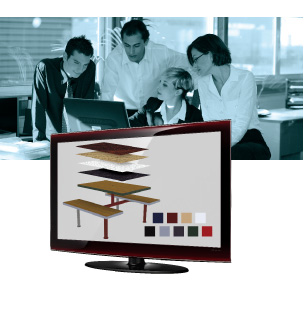 Choosing the shapes
Rectangular, round, elliptical or custom shapes designed by your architect... Buton's furniture can take any shape.
You can also choose from our broad range of standard parts.
Choosing the materials and colours
Steel, stainless steel or aluminium for the five colours of compact laminate. Select the RAL colour for the finish.
Choosing the dimensions
2, 4, 6 or 8 places... our tables can be adapted to your needs and available space. The height can also be adapted. The dimensions of terrace roofing are calculated to fit in with the surroundings.
A specialist is available at all times to help you to make the right choice.